Horecaschermen
Horecaondernemers door heel Nederland voelen de gevolgen van de coronacrisis. Vanaf 1 juni mogen horecagelegenheden weer open, weliswaar onder strenge voorwaarden. Tussen de tafels moet 1,5 meter afstand zitten , tenzij deze worden gescheiden door een schot of scherm. Als ondernemer wilt u natuurlijk zo snel mogelijk weer beginnen, maar ook uw personeel en klanten beschermen. Restaurantschermen helpen de 1,5 meter-maatregelen in acht te nemen, zonder dat er zitruimte en vloeroppervlakte verloren gaat. Wilt u weten wat Endless Branding voor u kan betekenen?
BEKIJK ALLE PRODUCTEN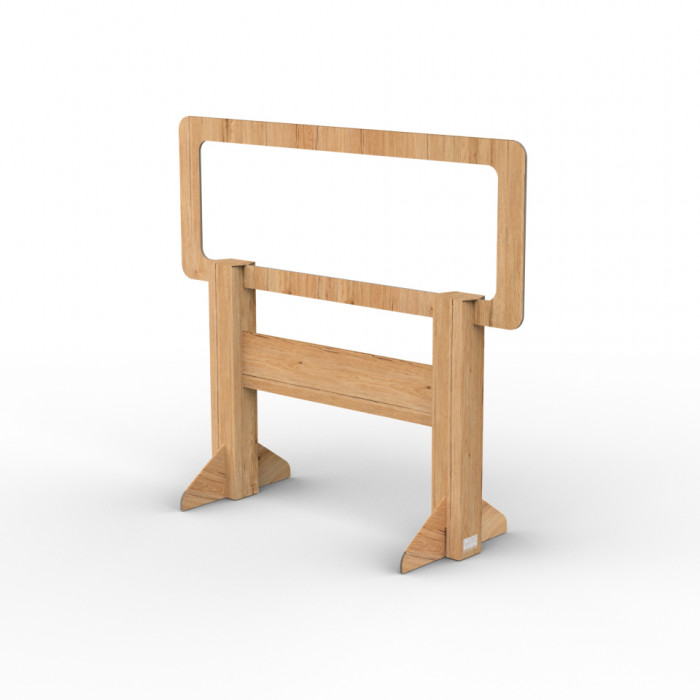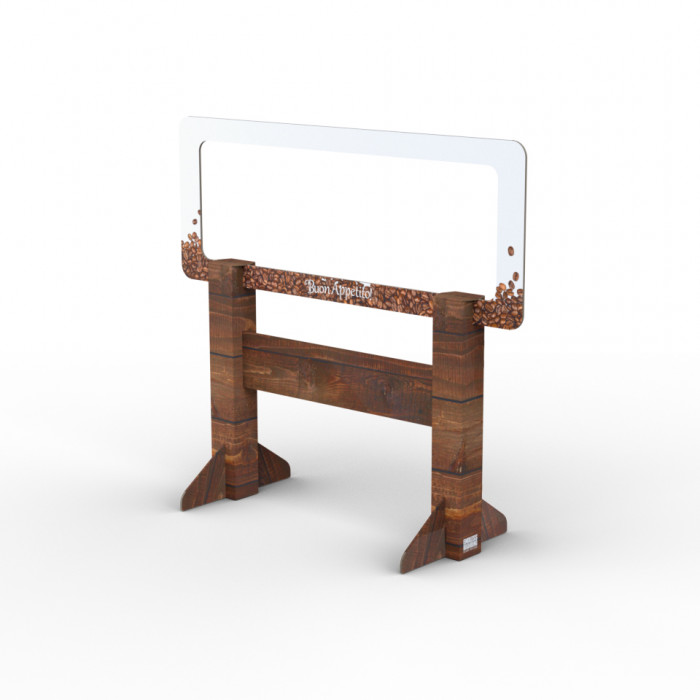 Wat is een restaurantscherm?
Een restaurantscherm is een afscheidingswand van karton en helder kunststof of van plexiglas. Deze wand plaatst u tussen of op de verschillende tafels in uw restaurant, waardoor er een afscheiding tussen klanten ontstaat. Het voordeel hiervan is, dat de schermen uw klanten en collega's een veilig gevoel geven en de verspreiding van corona beperken. Deze horecaschermen zijn eenvoudig op te bouwen en blijven stevig staan. Doordat de schermen van een venster zijn voorzien, kunnen personen van verschillende tafels toch met elkaar praten. De 1,5 metersamenleving kan dus ook gezellig zijn!
Hoe gebruikt u horecaschermen?
Er zijn verschillende soorten restaurantschermen op de markt. Allereerst zijn er kartonnen en plastic schermen. Dit zijn losstaande schermen met een kartonnen frame en doorzichtig venster. Deze horecaschermen zijn verkrijgbaar in verschillende designs en volledig te personaliseren. Hierdoor kunt u de schermen aanpassen aan de stijl van uw onderneming.

NEEM CONTACT OP
Coronapreventie van Endless Branding
Wij willen dat u zo snel mogelijk weer prettig en veilig aan de slag kan. Naast horeca- en restaurantschermen bieden wij meer producten in de strijd tegen corona. Wij verkopen informatiezuilen, plafondhangers en vloerstickers waar mee u bezoekers kunt attenderen op de maatregelen rondom corona in uw café of restaurant. Tevens vindt u op onze website kuchschermen die u bij de kassa, bar of balie kunt plaatsen. Hierdoor zijn uw serveerders beschermd tegen corona en kunnen zij veilig klanten van dienst zijn. Al onze beschermingsmiddelen zijn te personaliseren in uw eigen stijl.

Met de horecaschermen van Endless Branding kunt u uw klanten weer veilig en vertrouwd bedienen!