Sticker afstand houden
Mensen hebben vaak nog moeite met het correct inschatten van een 1,5 meter afstand. Door deze stickers met afstand houden in uw winkel te verwerken, helpt u mensen om de juiste afstand te bewaren en om zo de verspreiding van het coronavirus te minimaliseren. Op deze manier waarborgt u niet alleen uw eigen veiligheid, maar ook die van uw medewerkers en klanten. Gezien de ernst van de situatie wordt het aangeraden om de boodschap met betrekking tot afstand bewaren, te communiceren met uw klanten. Wij hebben een ruim assortiment aan corona stickers voor in uw winkel ontwikkeld. Ook is het mogelijk om zelf een corona sticker te ontwerpen.
BEKIJK ALLE PRODUCTEN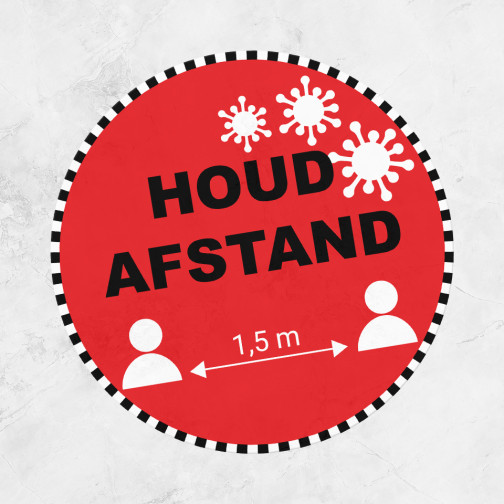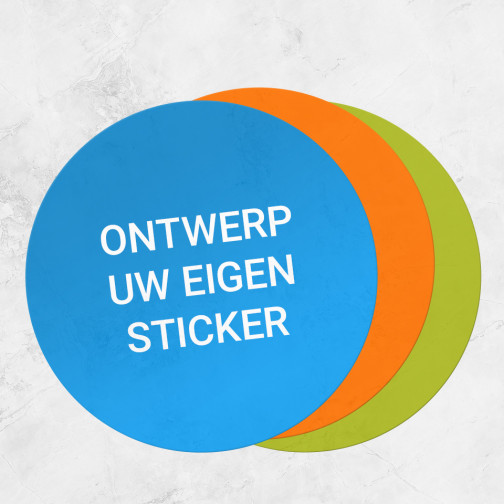 Corona sticker ontwerpen
In onze webshop is het mogelijk om zelf een corona sticker te ontwerpen via ons gebruiksvriendelijke systeem. Heeft u geen tijd om zelf te ontwerpen? Wij hebben een aantal afstand houden stickers ontworpen om u zo de tijd om zelf de sticker te ontwerpen te besparen. Ronde stickers, vierkante stickers of toch liever een driehoek? Kies uw gewenste vorm en ga ermee aan de slag! Alle kleuren zijn beschikbaar. Als u ervoor wilt zorgen dat de sticker aandacht van de voorbijganger trekt, wordt het aangeraden om gebruik te maken van felle kleuren. Door stickers in uw winkel te gebruiken worden misverstanden voorkomen en is het voor een klant duidelijk wat en waar er iets van hem of haar verwacht wordt.
NEEM CONTACT OP
Houd afstand sticker
Onze corona stickers zijn 400mm bij 400mm en zijn geschikt voor binnen. Om ongevallen te voorkomen zijn onze vloerstickers te allen tijde voorzien van een antislip oppervlak. De houd afstand sticker is gemakkelijk schoon te maken en is bestand tegen vocht.
Neem een kijkje in onze webshop. Naast vloerstickers hebben wij ook hygiëneborden en kuchschermen in ons assortiment. De levertijd van ons aangepaste assortiment bedraagt 2 dagen.