Re-board bedrukken
Re-board is een van de sterkste materialen om POS-promotie artikelen van te maken. Het biedt door middel van een slimme constructie veel stevigheid. De constructie is lichtgewicht en uitermate stevig. Het zijn sandwichpanelen die multifunctioneel zijn, ze kunnen dus op meerdere manieren ingezet worden. Omdat wij veel ervaring hebben in het werken met Re-board, voorzien wij u graag van advies. De bedrukkingsmogelijkheden op Re-board zijn enorm groot. Onze specialisten zijn creatief en denken dan ook graag met u mee om zo tot het gewenste resultaat te komen.
BEKIJK ALLE PRODUCTEN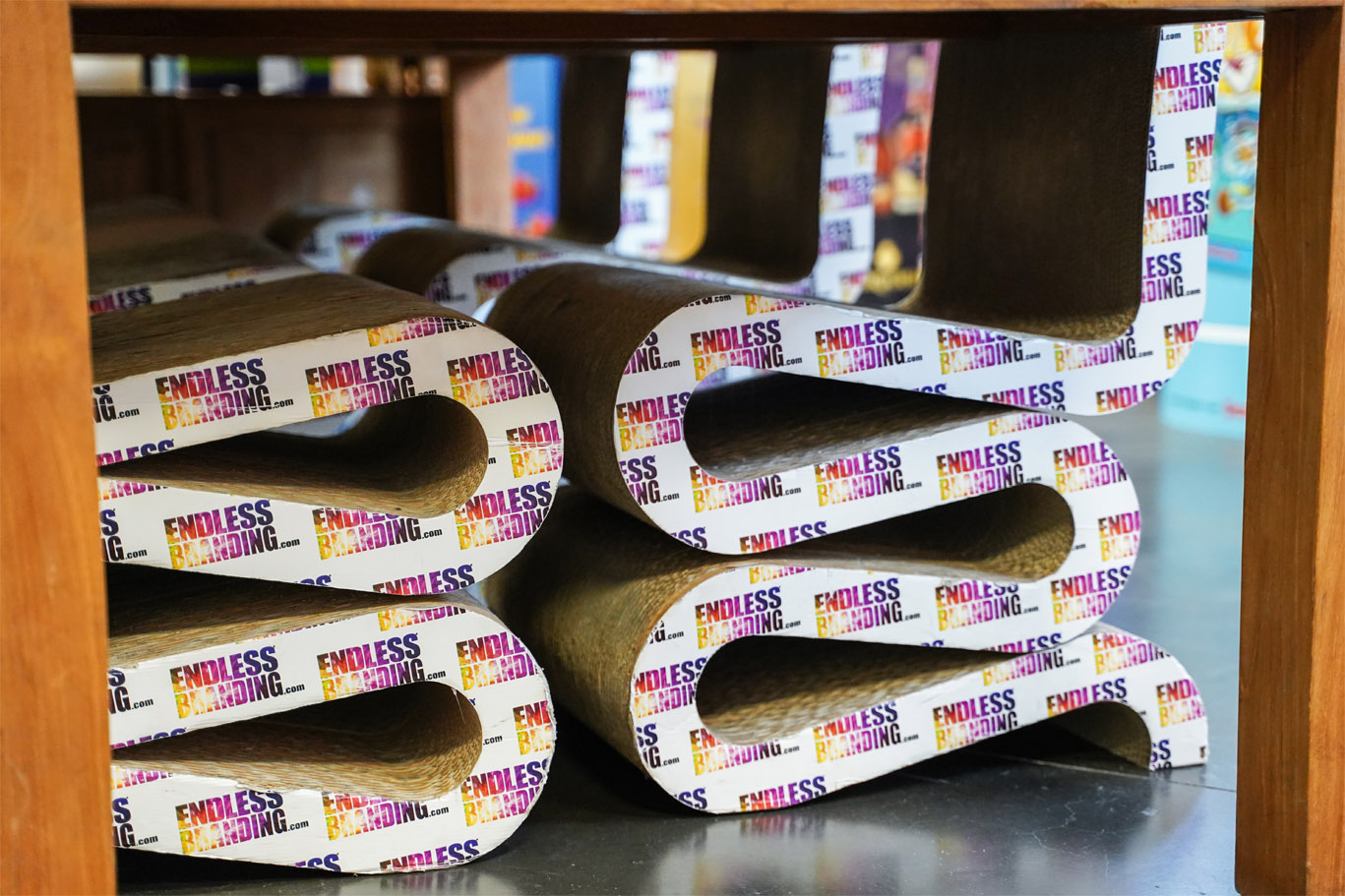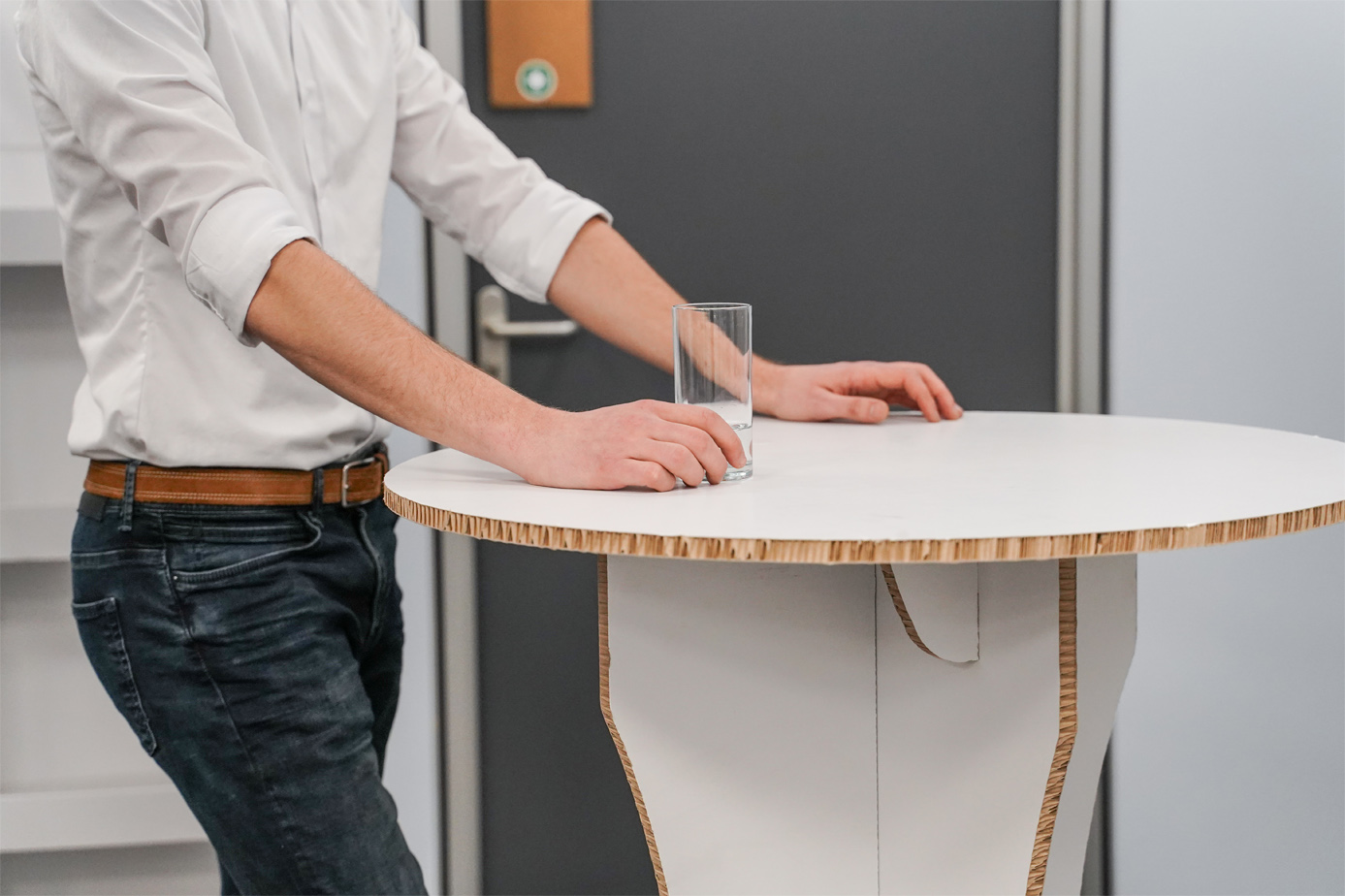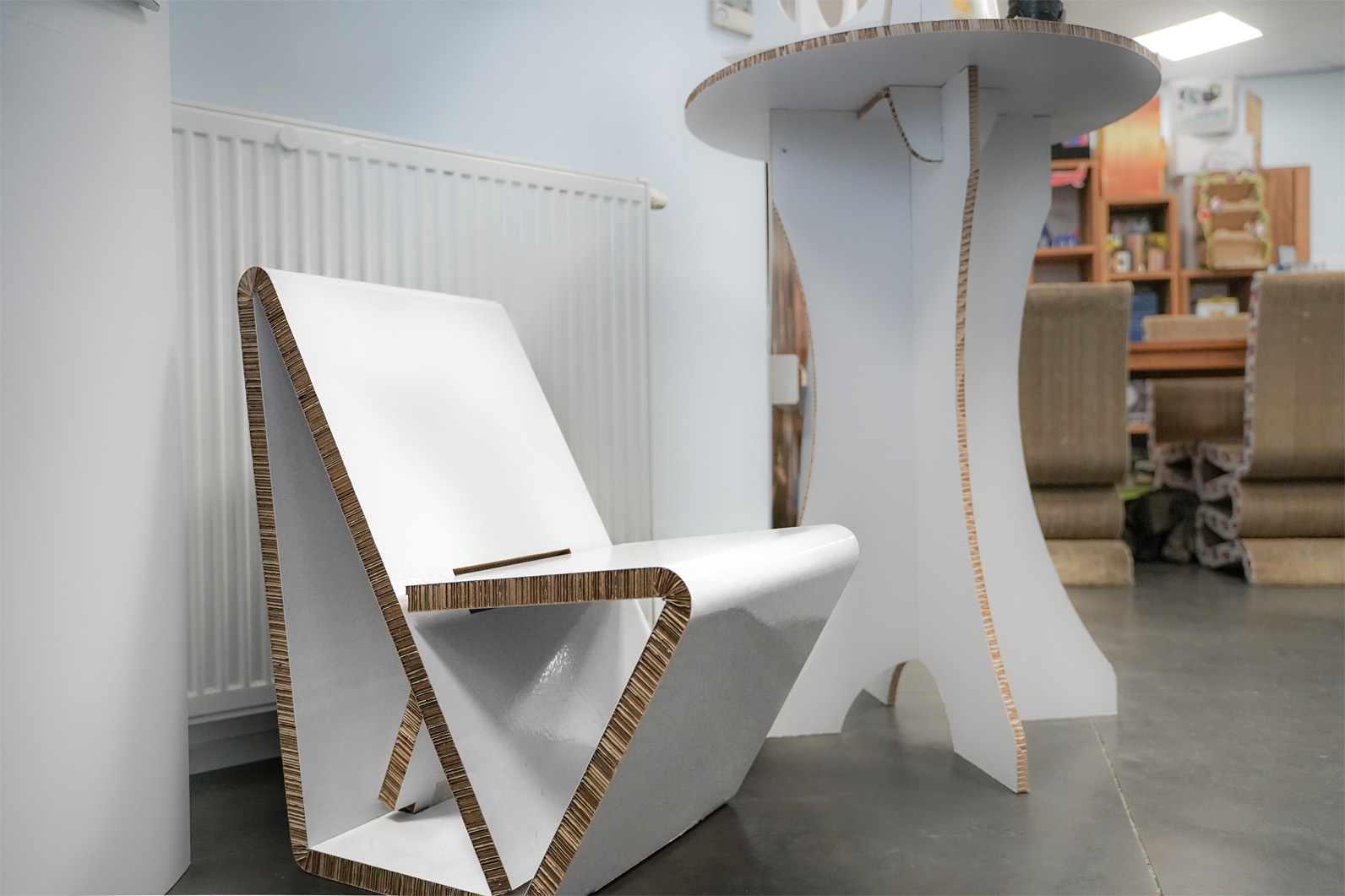 Duurzaamheid Re-board karton
Re-board karton biedt veel stevigheid, maar is daarnaast ook duurzaam. Re-board is een multifunctioneel product. Het kiezen voor Re-board heeft een grote impact, maar u laat er slechts een kleine CO2-voetafdruk mee achter. Hecht u veel waarde aan duurzaamheid en weinig CO2-uitstoot? Dan is Re-board het perfecte materiaal voor u. Naast dat het een duurzaam product is, is het ook gemakkelijk om te monteren, te demonteren en op te slaan. Het wordt veelal gebruikt voor het maken van winkeldisplays, kartonnen meubels en wandsigning. Re-board zorgt voor een duurzame uitstraling.
Re-board op maat
H2 Re-board op maat U heeft een wens en wij maken het voor u op maat. Als het veel stevigheid vereist, dan is het gebruik van Re-board een aanrader. Zo hebben wij in het verleden bijvoorbeeld een raceauto van Re-board voor Redbull mogen ontwerpen. Wij bieden maatwerk Re-board aan dat volledig afgestemd is op de wensen van onze klanten. Wij gaan aan de slag op basis van de ideeën van onze klanten. Met Re-board kunt u veel verschillende promotieartikelen ontwerpen, volledig naar eigen wens en smaak. Ons personeel beschikt over de juiste kennis van materialen en technieken om u hierin te assisteren. Endless Branding beschikt over meer dan 20 jaar ervaring in het ontwerpen en produceren van POS-materiaal, ook wel point of sales-materiaal. Ons team biedt u slagkracht in nieuwe trends en ontwikkelingen in de markt.
Bent u nieuwsgierig geworden naar de mogelijkheden en wenst u onze eindeloze opties? Met tientallen jaren ervaring kunnen wij u een breed aanbod van kennis en materiaal aanbieden. Zo zijn wij ook gespecialiseerd in ontwerpen van winkel displays, vloerstickers, etalagemateriaal, counter displays en nog veel meer. Al het materiaal is volledig te personaliseren. Bekijk onze webwinkel of neem gerust contact op voor verdere informatie.
NEEM CONTACT OP